Building GREEN


Improvements in technology and the greater availability of green products make today's homes more comfortable, economical, and energy efficient than homes built just a few years ago. It helps saving precious power, water and material resources and cuts down on your energy bill!
ENERGY STAR® Rated Appliances
Appliances with ENERGY STAR® label can use up to 50% less energy than regular models. Almost all of our kitchen and laundry appliances are ENERGY STAR® rated.
Included in all Palladio Homes!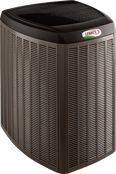 High-efficiency Air Conditioning
We use engineered, highly energy-efficient air conditioning systems from LENNOX, one of the leading brands in the cooling industry. Our units are rated with a minimum of 14 SEER (and up to 26 SEER), which saves you hundreds of dollars per year compared to a average 10 SEER unit. They also come with a extended 10 year warranty.
Included in all Palladio Homes!
Double-pane, Low-E Windows and Sliding Glass Doors
Reduce heat loss through the window glass by up to one third, keeping you more comfortable while saving energy, and also reduce the transmission of UV light that can cause furniture and fabrics to fade.
Included in all Palladio Homes!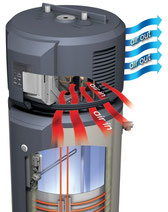 Hybrid Hot Water Heater
Hybrid Water Heater are a new advanced electric water heater design, which integrates heat pump technology. They work by extracting warmth from the surrounding air, concentrating the heat and transferring it to the water. This makes them twice as energy-efficient as a standard electric water heater. Another benefit is that they cool and dehumidify the surrounding air (your garage).
Optional available for all Palladio Homes!
R-38 Ceiling Insulation
We use R-38 Fiberglass Batt insulation for ceiling insulation, instead of standard R-30. This gives you a higher resistance to heat flow, keeping cold and heat at bay, and help lower your cooling costs.
Standard in almost all Palladio Homes!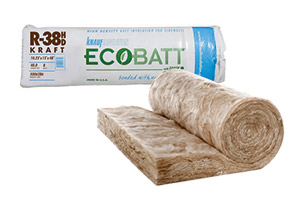 Water-Conserving Fixtures
Water-saving toilets, shower heads, and faucets by KOHLER and MOEN, allow to use less water while still maintaining performance.
Standard in all Palladio Homes!
LED Light Bulbs
LED light bulbs produce less heat, have up to 20 years bulb life, and need about 80% less energy. New LED bulbs come in color temperatures below 3000 kelvin, which gives them a warm white light like incandescent bulbs.
Optional available for all Palladio Homes!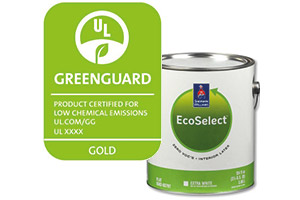 GREENGUARD Gold Certified Paint
We use SHERWIN-WILLIAMS paint in our homes, which emit low or zero volatile organic compounds (VOCs). This helps maintain a healthy indoor air quality with low or zero chemical emissions.
Standard in all Palladio Homes!